Helpful Resources for Expedited Passport Processing
Whether it's your first time applying, you need to renew, or want to get a passport for your child, the resources below will prepare you to apply for a new U.S. passport. We encourage you to carefully read and follow all instructions to avoid delays in processing.
Name Change Instruction Video.
Watch Video
(7:27)
Watch the instruction video.
Please watch the instruction video above.
Complete Passport Application Form
Complete and print the online application form DS-11 now by clicking on the link below.
Complete DS-82 Form
Do Not

mail this form to the National Passport Center but to APVI
After completing and printing this form, please close the window and return to the passport instructions
Download Checklist.
Download your document checklist to help you organize the list of requirements.
Download Checklist
APVI will contact you.
You will be contacted by a Passport Specialist in the next 60 minutes (within business hours),
if you do not hear from us, please call (800) 766-0452
You must call in order to receive all additional documents and mailing instructions.
Ship your Application using FedEx.
Please send the sealed envelope with all the required documents to our office using the APVI provided FedEx air bill.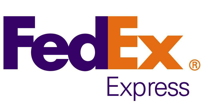 That's all, you are done! We will take care of everything else.